This is the last step in a 24 step video series that shows you how to take care of the finishing touches on your steel building kit.
A nicely sealed building is a good idea. Before you can say you've just built your own building, it's a good idea to use clear silicone calk, available at most any hardware store, and apply a thin bead around the base of your building; where the exterior panels meet the concrete. Even though we have the wide butyl tape under the base rails, this is a good idea…one of those "ounce of prevention things". Another place to make sure you have caulked well is around the windows.
There you are…Congratulations! We've just completed our Absolute Steel building and now you know why Absolute Steel is known nationwide as "America's Easiest to Assemble Building System".
Absolute Steel buildings are in use by all branches of our American Armed Forces.  In fact, Absolute Steel is a preferred government supplier – something we're very proud of. And of course, we have thousands of satisfied private and commercial customers and we'd love to have you as one! But no matter how big we get, we will never forget that Absolute Steel started by fabricating one building for one customer and that's still the way we do business – one customer at a time.
We can design the building you want and at a price that will typically save you up to 40% of conventional construction costs. Our frame systems come with a lifetime warranty and our exterior panels are guaranteed for 25 years against fading, chalking and peeling.
The bottom-line is that we care about our product and we care about our customers!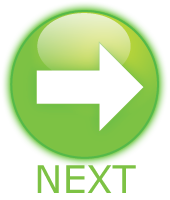 You have just viewed the last video in the series.
You may return to the video catalog.
Video Index:
Save