Absolute Steel has designed its buildings so that unskilled labor with a minimum of instruction or supervision can easily erect a steel building kit. This is step 11 in a 24 step video series that shows you how to install the front enclosure on one of our buildings.
There are all kinds of different door sizes and buildings. Please consult your assembly instructions for your particular Front Enclosure and the various parts used to put together what you ordered. The principals are the same as the building we're working on here so let's go ahead and see how this one is done.
Installing the Front Base Rails
Join the Base Rail connections along with the various lengths of 2 inch x 2 inch tube together with the L Brackets that transition back to 2 inch x 3 inch that are going to be the vertical up rights for your garage door opening. Consult your instruction manual for where you requested your door openings and assemble the Base Rails as it calls for.
Mark the location of where the Base Rails and openings should go on your concrete.
Attach your z clips to the base rails then drill and insert your concrete expansion anchors in the concrete but don't tighten the nuts up all the way just yet.
Insert your uprights and attach them at the inside top like you did on the Back Enclosure. In this building two of the uprights are going to be made of 2 inch x 3 inch tube—those are the verticals for your garage door opening and those will slip onto the pins of the L Brackets.
Attach each end of the Front Base Rail Assembly to the Side Base Rail pins with the Flat Angle Brackets just like you did on the Back Enclosure.
Assemble the Door Header as shown on the illustration and fasten them to the door jambs with the Flat Angle Brackets. Set the height of the header to clear the height of the garage door you wanted in your building. In this case, we're installing a standard two car garage door which is 16 foot wide x 7 foot high so we'll make sure we have 7 feet of clearance.
Now install the Vertical Header Brace above the Door Header as illustrated in your instructions. With this building we're going right up under the peak and down to the center of the Door Header. Affix it with one Flat Bracket on the inside of the peak and two Flat Angle Brackets on each side of the Vertical Header Brace. You'll probably find it easier to install all the Flat and Flat Angle Brackets to the Vertical Header Brace while it's on the ground just like we're doing here.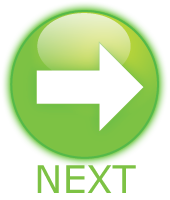 Step 12: Door and Window Frame Outs
Video Index: